Analyze, teach, and execute with an all-in-one platform from QwikCut.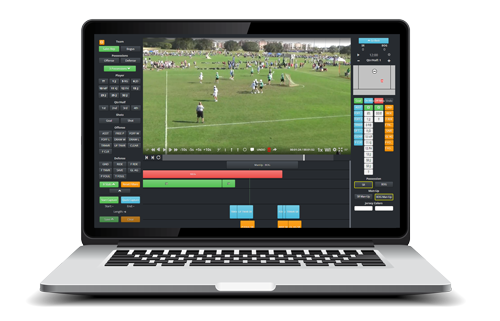 The Platform
QwikCut is the fastest growing Video Analysis Platform in the country.  Coaches at all levels are using QwikCut to store, share, & analyze game-film in the cloud.
Schools are replacing their "other" system and savings thousands of dollars.  You'll save money and triple your storage with the same features you have today.  Make the switch and save!  Add right amount of storage when you need it, and without breaking the bank. 
Elevate your game with QwikCut.
Highlights Builder
The QwikCut Highlight builder allow you and your players to easily assemble highlight reels.  From playlists, QwikTags, or selected stat categories, creating and editing highlights has never been easier.  Our mobile app allows your athletes to assemble highlights on their mobile devices (apple & android compatible). 
Share on social media, share with friends and family and enjoy a highlight experience without annoying ads getting in the way.  QwikCut also allows highlights to be downloaded without any extra fees.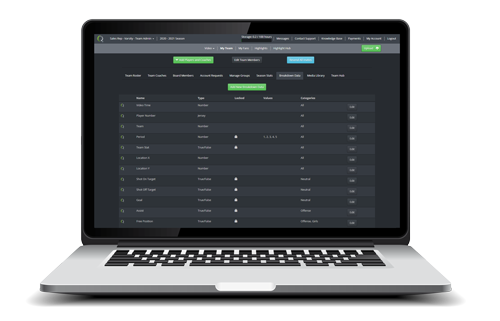 Stats and Reporting
Get a detailed view of your stats in a variety of views.  Sort by offense, defense, game(s), quarters, goals, clears, rides, or whatever combination you can think of.  Find trends that often get overlooked and prepare for opponents in a more efficient manner. 
Need more stats, add all the custom tags or categories you need.  Export to excel, export for Max Preps, or create your own standard reports with our report and save options. 
Make the Switch to QwikCut
An intuitive user interface makes it easy to use. Coaches and players can easily adapt to our video analysis platform.  Organize film, media assets, stats, photos and more.
Analyze by slicing and dicing data the way you prefer.  Create custom reports or export for your own needs. 
If issues arise, our friendly support team is just a click or call away.  There are no hidden fees for support.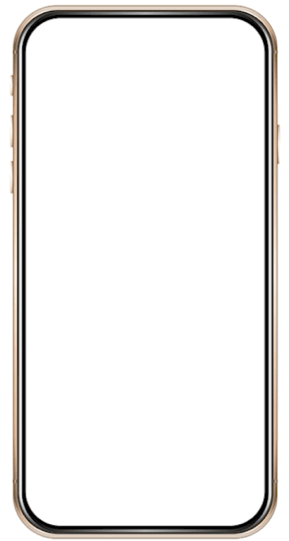 Eliminate complex storage or online backup services.  With QwikCut, your film is secure and always available.  You can easily share, download, or manage your film without worrying about who has access.
Communicate to large groups with ease.  Managing your roster, permissions, and access is a so easy with QwikCut.
Do it yourself or save time by having our analysts breakdown your film with affordable 12 and 24 hour turnaround options.
platform Pricing – lacrosse
Platform Pricing – College and high school Teams
Video and Game Film Analysis Software
Varsity Team Pricing (includes 100 hrs of storage)
Extra Storage
Add storage when you need it, no pressure here.
Platform Pricing – Youth and club Teams
Video and Game Film Analysis Software
Varsity Team Pricing (includes 50 hrs of storage)
Extra Storage
Add storage when you need it, we won't hassle you about it.
– QwikStats Breakdown Analysis –
How It Works
With a simple click, the games you need will be in our queue. Too easy, right?
Get truckloads of data! Our stats analysts live for this stuff. Bring it on!
WHEN IT'S READY, GET NOTIFIED
We'll ping you with an email when everything is ready to go. Presto!
QwikCut Can Tag Over 40 Stat Categories 
Count
Possession per Shot
Possession per Goal
Possession %
Count Successful Rides/Clears
Count Failed Rides/Clears
Clear %
Ground Balls
Ride %
Won
Lost
Goals
Assists
Shots
Shot %
Face-Off /Draw Control Won%
Goals Against
Blocks
Man Up Goals
Count Man Up Opportunities
Man Up %
Man Down Opportunities
Man Down Kill %
Saves
Save %
Count of Turnovers
Forced Turnovers
Unforced Turnovers
Face-Off
Goalie Stats
Penalties/Fouls
Shots
Scores
Assists
Free Position
Personal
Technical
Shot Clock Violation
Crease Violation
Violations
Free Position
Cards
Count Free Positions
Free Position Goals
Free Position
With our QwikStats service, you'll get the game stats without the hassle of tagging a game yourself.  QwikCut can save your coaching staff hundreds of hours in a given season.  We offer turnaround options of 24 or 12 hours on each of our QwikStat packages.
Qwikstats Pricing – lacrosse
Save hundreds of hours for your coaching staff.  Let us break down your games. Easy, peasy, and back in as little as 12 hours!
QwikStats Season pass – Your games only
24 Hour Turnaround
We break down and tag all the games for you.
12 Hour Turnaround
We break down and tag all the games for you.
QWikstat Season pass – Your games and scout games
24 Hour Turnaround
We break down your games and your scout games.
12 Hour Turnaround
We break down your games and your scout games.
Stat Packages: Single Season Only.
Your games and scout games are limited to 50 current season games.  Limit of 3 games per day or 10 games per week.
Accommodations for playoff games are allowed.  No refunds or credits for unused games.  Rejected games are not included in daily, weekly, or season counts.
Athletes can build their own highlights with our advanced highlight editor.  From the app or a desktop computer, compiling a highlight reel to share with recruiters, friends, or family is a piece of cake.  The QwikCut highlight editor allows athletes to customize their highlight titles and attributes for viewers. Highlights are searchable in the Highlight Hub and optimized for Google or other search engines.
WHAT OUR CUSTOMERS ARE SAYING
"It's amazing to be able to pick up the phone and call the QwikCut staff. QwikCut is fast, efficient, price friendly and a family business atmosphere. That's what QwikCut is doing and I love it."  
"We saved thousands of dollars and the transition was easy.  I would encourage everyone to take a look at QwikCut. We moved all of our film over from Hudl and we really love the addition of the digital player grading feature."
"We were hesitant at first but once we committed and made the switch, we haven't looked back.  We were also worried about exchanging film but the process is easy for both teams.  We are excited to get the whole school moved over." 
"With the pandemic issues and budget constraints, we wanted to find ways to save money, QwikCut was a no-brainer for us.  We get all the features plus more storage.  I can see a lot of schools making the switch."
Frequently Asked Questions
Can I swap film with Hudl users?
Yes.  Importing from Hudl takes about 30 seconds.  Simply copy the download URL and paste it into QwikCut and the system handles the rest.  You can send a download link to Hudl users in just a few clicks.
Can my players build highlights?
Yes.  Players can build highlights on the QwikCut app or on the desktop version of QwikCut.  Athletes can publish their highlights to the QwikCut Highlight Hub.  Share, download, or post on social media for exposure to colleges and recruiters.
Can QwikCut breakdown my games?
Yes.  With our QwikStats service, our analysts will tag your games in as little as 12 hours once the game is submitted.  We have two levels of stats breakdowns depending on your time requirements and budget. 
Save 50% or More by Switching to QwikCut
Built by Coaches, For Coaches.